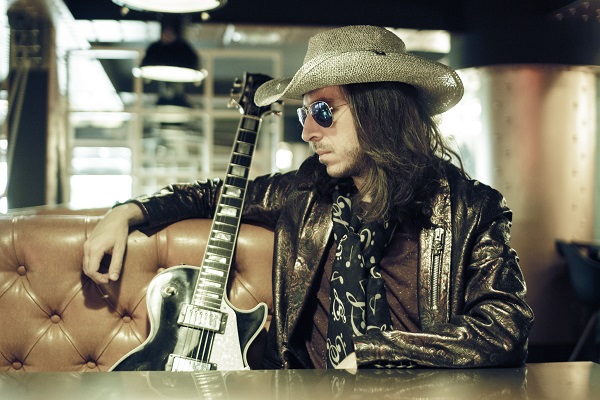 Jorge Salán
no para. Desde que publicó hace año y medio su aclamado
'Madrid/Texas'
ha dado más de cien conciertos tanto con su banda
The Majestic Jaywalkers
, como con artistas internacionales
(Jeff Scott Soto, Joe Lynn Turner
...). Incansable, creativo y virtuoso,
Salán
regresará el 7 de octubre con
'Graffire'
, el disco más redondo y sorprendente de su carrera.
A estas alturas nadie duda que Jorge Salán es uno de los guitarristas más reconocidos dentro y fuera de nuestras fronteras. Con sólo 34 años tienen a sus espaldas un imparable recorrido con Jeff Scott Soto, Robin Beck... que le ha llevado a girar por toda Europa y gran parte de América. Su último proyecto es Jorge Salán & The Majestic Jaywalkers, banda con la que regresará para lanzar su décimo álbum en solitario.
'Graffire' será el nombre de la nueva entrega del guitarrista madrileño. El 7 de octubre Rock Estatal Records publicará el trabajo más colorido, elaborado y rebuscado de Salán. Soul, rock, blues, flamenco, rhythm and blues... pinceladas de distintos estilos dan matices a un disco que sorprenderá en cada uno de sus cortes.
https://www.facebook.com/JorgeSalanOficial