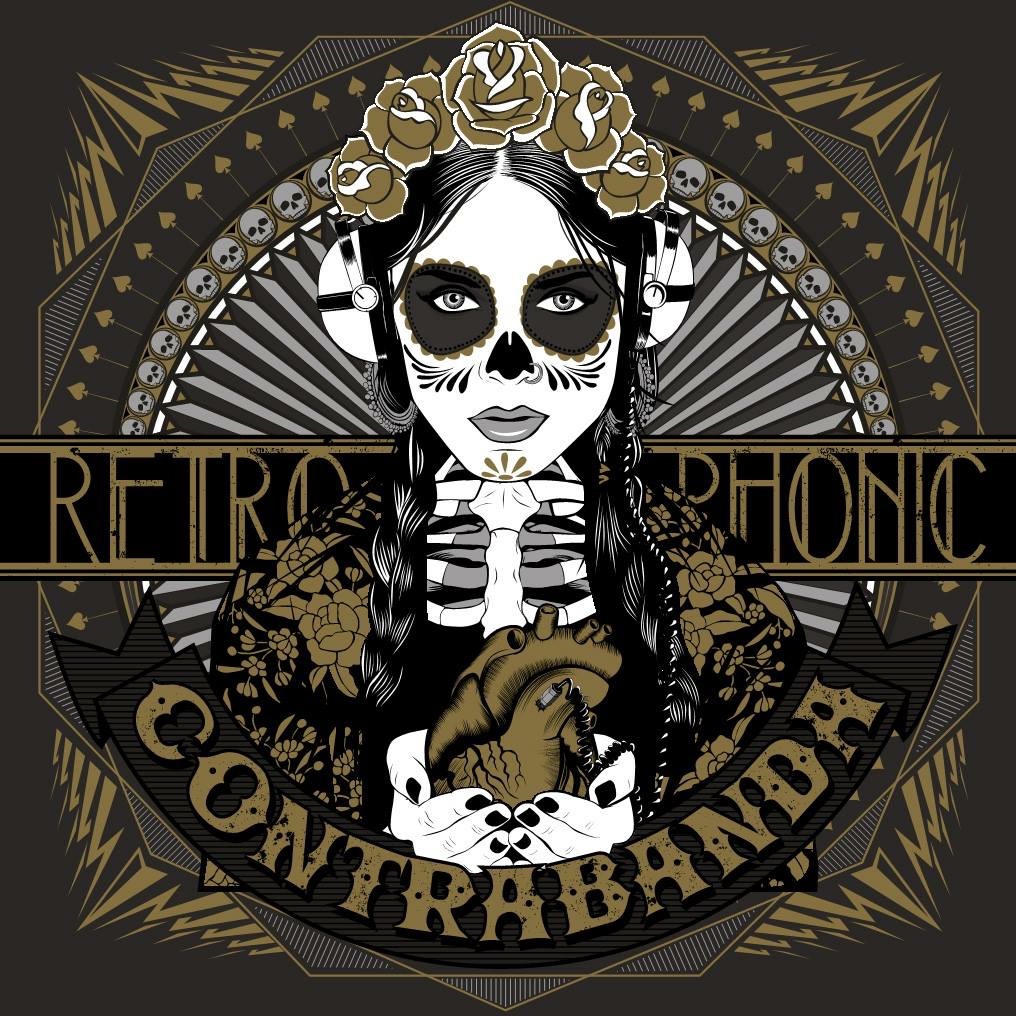 El nuevo álbum de los madrileños
CONTRABANDA
será sin duda uno de los lanzamientos de la temporada en el que destaca el buen gusto y cuidado por los detalles. No solo en lo musical, sino también en el trabajo realizado en cuanto a su portada o su primer videoclip. Dicha portada es un trabajo de
Álvaro P-FF
, que trabajó para
Disney
y varios estudios de publicidad antes de iniciar su vuelo en solitario. Álvaro ha firmado cartelería y pósters para, entre otros,
Bunbury
y
Calamaro, Amaral, Sidonie, Cápsula, Los Coronas, L.A., Depedro, The Jayhawks, Redd Kross, Fountains of Wayne, Lucinda Williams, Lana del Rey, Soundtrack Of Our Lives
y
The Long Ryders
. Este álbum lo podremos encontrar en formato digipack, como en edición en vinilo blanco que hará las delicias de los fans de este formato.
Desde antes del verano hemos podido disfrutar de pequeños adelantos como el tema
"Todo Acabó"
en formato videolyric, o el videoclip de
"Maldición"
tan solo unas semanas antes de la salida de
'Retrophonic'
. Por fin podemos disfrutar ya del tercer álbum de esta banda de rock alternativo que ha contado con la producción de
Carlos Escobedo (Sôber)
y de
Alberto Seara
. El disco está disponible en FNAC, tiendas especializadas, desde su tienda on line y por supuesto todas las plataformas digitales como iTunes, Spotify o Youtube.
http://rockrecords.es/contrabanda/